Contribute to Your Trade as a CSLB Subject Matter Expert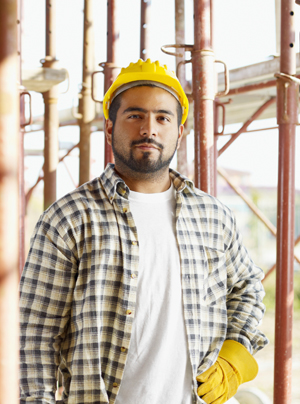 CSLB hires Subject Matter Experts (SMEs) from among its active, working licensees to help develop and administer 45 different licensing examinations associated with 43 types of contractor licenses. This helps assure that CSLB exams are current and relevant.
The board maintains a database of SMEs from each license classification, and is always looking to add new licensees. Examinations are updated every five to seven years by CSLB's Examination Development Unit (EDU), part of the Testing division.
CSLB's testing specialists work with licensees to identify the tasks that contractors perform and the practical knowledge they must have to competently perform their work. Once information is compiled, a questionnaire is emailed or mailed to a large sample of contractors to confirm that the scope of the trade is current and accurate. The detailed description of trade practice then is used to update the licensing examination.
All of CSLB's licensing examination questions are written and reviewed by SMEs. SMEs also determine the required passing score for each examination. "We are very proud of our licensing examinations, and we could not maintain their high quality without the active participation of contractors," said Heidi Lincer-Hill, Ph.D., chief of CSLB's Testing division.
If you receive a letter from CSLB, it is a worthwhile activity to consider. There are several different types of workshops, including occupational analysis, writing workshops, and test review. Program participation takes about one year.
SMEs have an opportunity to network with other contractors and make business contacts—many return five and ten years later to participate in new examination development cycles. Gene Charbonneau, an SME with a long background in the fire protection industry, said, "It's not every day that a group of competitor contractors will get together for a common cause…this effort and level of dedication are a great example of individuals concerned (about making) an industry a top-level performer by amassing pertinent information to qualify new contractors."
SMEs must have an active license in good standing. They are reimbursed for their approved travel expenses and paid $150 per day. Click here for more information, or please leave a message at (916) 255-3221.