Renew Your License on Time
Don't Risk Losing Your License by Contracting Illegally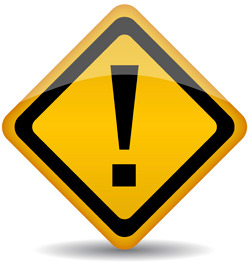 CSLB is tackling an increasing number of complaints received against contractors who work with suspended, inactive, or expired licenses—in other words, current or former licensees who knowingly and illegally are working without a valid license. Complaints received in CSLB's Intake and Mediation Centers mostly are from consumers and contractors with licenses in good standing.
CSLB investigators are finding that many of the expired licenses are not recent; former licensees generally have been working illegally from one to three years. When notified, questioned, or caught in an undercover sting operation, contractors have many excuses: the renewal fee ($360 every other year) is too high, judgments haven't been paid, or they are having difficulty securing a bond.
Regardless, these individuals are unlicensed (Business and Professions Code section 7141), and are subject to criminal prosecution and/or an administrative citation when enforcement staff confirms the illegal contracting claims. Citations are public record and carry a maximum civil penalty of $5,000. In the most serious cases, CSLB revokes the license. When other state agencies become involved—such as the Employment Development Department and/or Department of Industrial Relations' Division of Safety and Health or Division of Labor Standards Enforcement, fines quickly can escalate into thousands of dollars. If a license is renewed with CSLB but fines have not been paid to other agencies, CSLB will suspend the contractor's license until the fines are paid.
Contractors with an expired license may work for $500 or less if they don't represent or advertise that they are licensed contractors (Business and Professions Code section 7048).
Those who participate in the underground economy should carefully consider the legal and financial downside. Don't risk it!