Message From the Board Chair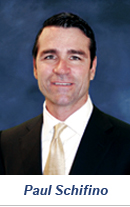 You'll find several important articles in this edition of the California Licensed Contractor newsletter, but none more important than the alert that details a scam against contractors and applicants. At least one company claiming to be CSLB is calling both applicants and licensees and asking for additional fees for such matters as continuing education. CSLB does not require continuing education for a contractor license, and lists all license fees on the website. These scammers ask for payment by credit card over the telephone; CSLB only accepts payment through the mail. Please do not be fooled into believing you need to submit fees that are in addition to those already identified in application or renewal documents. If you happen to be solicited by this unscrupulous business, please contact scam@cslb.ca.gov.
Also in this edition is a review of the many collaborative partnerships CSLB has with other state and local enforcement agencies to more effectively battle the underground economy. It's important to underscore these and other partnerships because the efforts are helping to build positive momentum and encourage additional agencies to either support or join these programs through memoranda of understanding agreements.
For the second time this year, we teamed up with contracting boards from around the country, as well as the National Association of State Contractors Licensing Agencies (NASCLA), to draw attention to illegal and deceptive ads on popular Internet bulletin boards like craigslist.org. The operation included contractor boards in seven states (Arizona, California, Nevada, Oregon, Rhode Island, South Carolina, and Utah) that conducted simultaneous enforcement operations targeting illegal craigslist ads. Dozens of individuals were arrested as a result of the joint effort, including several registered sex offenders and a convicted felon charged with statutory rape.
These arrests highlight our critical partnerships with local police and sheriff's departments, district attorney offices, the California Highway Patrol, the Department of Industrial Relations, Department of Insurance, Employment Development Department, Department of Consumer Affairs' Division of Investigation, and Immigration and Customs Enforcement. Participation from these agencies enables CSLB to arrest and book these dangerous individuals.
Through our Partnering Agency County Taskforce (PACT), district attorney investigators and building officials work with us to target unlicensed and/or uninsured violators. PACT has successfully increased criminal filings for workers' compensation insurance, licensure violations, and has reduced fraudulent owner-builder permits.
The arrest and citation tallies noted in the article "Tackling the Underground Economy" make a strong statement about the effectiveness of the board's collaborative work to both protect consumers and discourage the underground economy. Each agency's operations provide unique data that, when shared, make joint operations more efficient and provide stronger court evidence.
The above-mentioned partner organizations are supporting CSLB's enforcement goals through shared resources, data, industry connections, and training opportunities. I am proud to report the board's efforts to build stronger relationships with these enforcement agencies and the resulting improvements in our operations.
Respectfully,
Paul Schifino