Message From the Board Chair
On behalf of every member of the Contractors State License Board (CSLB), as well as our more than 400 staff around the state, welcome to the Summer 2018 edition of the California Licensed Contractor newsletter.
For more than 80 years, this newsletter has served as an important connection between CSLB and its licensees. But, it's by no means the only way for you to learn things that may affect your business, so we encourage you to visit our website (www.cslb.ca.gov) regularly to stay informed about the latest happenings, as well as to track issues that come before the Board or any of its committees.
Our hope is, as the summer begins, that we won't see a repeat of the natural disasters that hit California during 2017. As you're likely aware, the state was struck by unprecedented wildfires and mudslides that killed at least 67 people and destroyed more than 10,000 structures.
CSLB played an important role in the weeks and months after the wildfires, helping provide information to prepare survivors for the rebuilding process. Our educational efforts continue, as well as our significant commitment to enforcement of contractor laws in the various fire areas. I encourage you to read a more extensive story on these efforts elsewhere in this newsletter.
There are currently more than 282,000 licensed contractors in California. In 2017, CSLB initiated several successful technological changes to improve efficiencies in completing and processing applications and various license modification requests, including the use of electronic easy-fill forms and online submission of workers' compensation recertification information.
CSLB continues to strengthen its collaboration with state, local, and industry partners to address workers' compensation insurance compliance, building permit compliance, and its ongoing enforcement of California contractors' state license law. In fiscal year 2016-17, CSLB helped recover approximately $47 million in ordered restitution for consumers.
CSLB sponsored two pieces of legislation in the 2016-17 Legislative session, both of which Governor Brown signed into law. One of these bills (Senate Bill 800) clarified that a contractor license cannot be acquired in an "asset sale," while the other (Senate Bill 486) authorizes CSLB to issue a letter of admonishment in lieu of an administrative citation for less egregious offenses. This newsletter has more on these and other bills that could affect your business.
As far as numbers, CSLB's Licensing and Testing units processed more than 28,000 applications and scheduled more than 45,000 license exams in 2017; nearly 500 of those exams scheduled were for military veterans.
Licensed contractors play an important role in fueling California's economic growth. We are proud of our hard-working licensees whose professionalism provides a secure route to meet consumer's construction needs throughout the state.
We welcome your feedback on this newsletter, as well as on any other issue. Please contact us through our website feedback form (LINK).
Respectfully,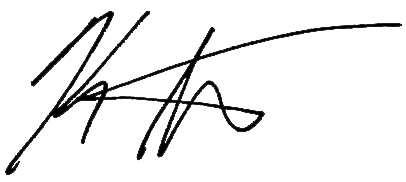 Kevin J. Albanese
CSLB Board Chair