Message From the Board Chair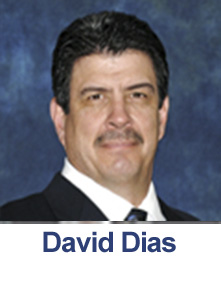 Working with CSLB management and staff has given me a first-hand look at the tremendous range of services and support this board provides to contractors, license applicants, and consumers. This management team is always looking for ways to simplify licensing processes and streamline laws for contractors, all while fulfilling its primary mission to protect consumers.
For example, there have been more than 100 wildfires so far this year in California, many of them wiping out entire neighborhoods and towns. CSLB Enforcement and Public Affairs staff have been first to respond to inform property owners about safe rebuilding and repair practices. In addition to its regular undercover sting operations, Statewide Investigative Fraud Team investigators have kept a watchful eye on disaster areas to discourage unlicensed activity from further harming wildfire victims. Not to be outdone by wildfires, just two days after the 6.0 Napa-area earthquake in late August, CSLB staff was back in action, providing information to victims, and sweeping commercial and residential neighborhoods to help prevent predatory, unlicensed contracting.
The state drought also has resulted in an emergency situation for several counties where well water for residential use has completely dried up. In response, CSLB is expediting the licensing process for C-57 Well Drilling and C-61/D-21 Limited Specialty Machinery and Pump classifications to help contractors get to work more quickly to meet the demand for new or deeper wells. "A" General Engineering licensees also are being encouraged to take the exam and become licensed for the C-57 classification (Industry Bulletin).
CSLB also is responding to an increase in complaints about predatory and unethical business practices by C-20 HVAC businesses through a series of educational and enforcement efforts. Workshops are being held in different parts of the state to remind licensees about construction laws and requirements; an informative online webinar was conducted in late September; a pilot project, called the Ambassador Program, enlists HVAC contractors to market the value of using state-licensed contractors who comply with permit requirements; undercover sting operations have been conducted to target unethical and unlicensed businesses; partnerships with local district attorney offices and the Better Business Bureau strengthen information-sharing and prosecution for those who harm consumers; and continuous outreach is being conducted to better educate consumers about how to avoid scams.
Another CSLB effort to reduce illegal, unlicensed competition is the recent passage of Senate Bill 315, authored by Senator Ted Lieu (D-Torrance). Effective January 1, 2015, unlicensed contractors will only be allowed to advertise their services for projects that total less than $500 in combined material and labor costs.
We hope you'll enjoy details about these and other important topics in this edition of the California Licensed Contractor.
Respectfully,

David Dias