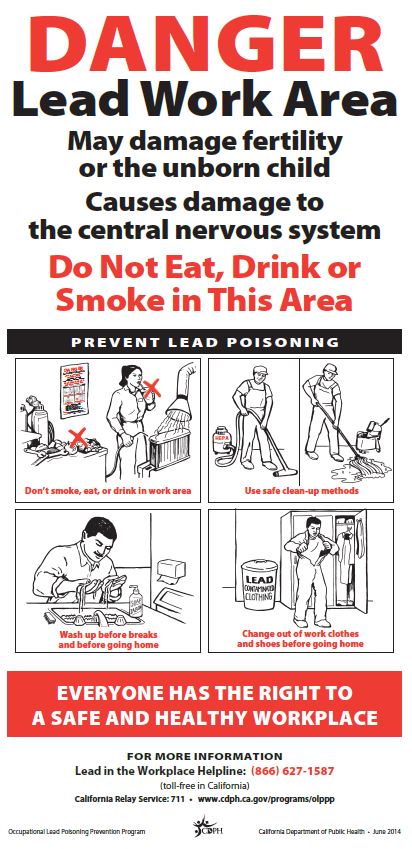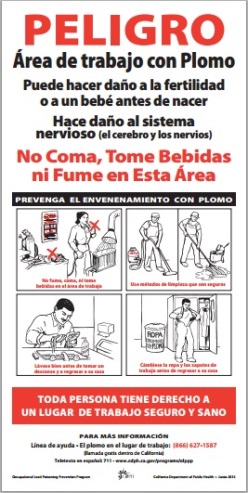 Employers Must Use Cal/OSHA's New Lead Warning Signs
New lead warning signs and labels are now available to help employers comply with Cal/OSHA's revised and more protective hazard communication requirements. Employers must inform their employees about potential lead hazards with work area signs and labels for lead-contaminated equipment and clothing that specifically include language about lead's danger to the central nervous system and reproductive health. Employers must comply with the new labeling rules by June 2015 and new signage rules by June 2016.
The state's Occupational Lead Poisoning Prevention Program report, Recommendations for Improving the Cal/OSHA Lead Standards, suggests that Cal/OSHA significantly lower lead exposure thresholds for workers.
Use the Lead Warning Signs and Labels information on Cal/OSHA's website to access the new lead warning signs and labels.