Message From the Board Chair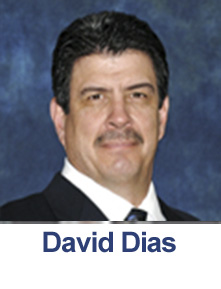 After several extremely tough years for California's construction industry, it appears that the worst is finally behind most of us, and the prospects for the remainder of this year look brighter for our colleagues. I am pleased to have been elected as CSLB's Board Chair in this positive atmosphere, and look forward to more work – and jobs – for contractors as the state's economy continues to recover.
I'm proud of the professionalism demonstrated by the vast majority of CSLB's almost 300,000 licensees through good times and bad – those who maintained high standards and refrained from cheating, even under the strain of a crushing recession.
Unfortunately, there are always a few whose actions tarnish the reputation of our profession. In particular, I am troubled by the increasing number of complaints CSLB is receiving about predatory C-20 Warm-Air Heating, Ventilating and Air-Conditioning (HVAC) contractors who are targeting vulnerable consumers after being called out for simple repairs or routine maintenance. This really hits home since I've spent much of my career working in the HVAC field, and I find it disappointing that my honest, hard-working colleagues suffer from association with the industry's bad apples.
CSLB is taking steps to warn and weed out this element. We hosted a conference in San Jose in May that brought together industry officials, regulators, and C-20 contractors to discuss HVAC installation. The event also introduced CSLB's new "Ambassador Program," an education and enforcement campaign. A similar town hall meeting for HVAC contractors was held in early July in San Leandro.
CSLB plans to continue its campaign of educational HVAC workshops to remind contractors about California's service and repair contract laws and requirements, including a customer's three-day right to rescind a home improvement contract.
CSLB is partnering with local district attorneys, the Better Business Bureau, and industry leaders on these efforts. I also encourage HVAC business owners to join us in identifying those who are victimizing consumers and damaging the industry's reputation.
CSLB's Enforcement division will be reinforcing its HVAC scam zero-tolerance policy through targeted undercover sting operations. You can help in this effort by offering your residential or commercial properties to use for sting operations. An article in this newsletter explains how you can help.
Respectfully,

David Dias