Message From the Board Chair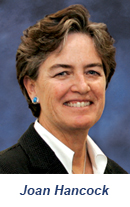 With younger generations economizing on their living spaces and beginning families later in life—and with more stringent lending standards that make buying more difficult—the number of single-family homes represented only about 66 percent of nationwide housing starts last year, according to U.S. Census data related to building permits. This is down from more than 80 percent leading up to the recession. In California, fewer than 80,000 units were constructed in 2013, and more than half of them were multi-family structures of five units or more.
Many California contractors have survived the market shift by modifying their business plans. Density building (such as apartments, townhomes, and urban loft construction) seems to be the new trend. Renovating, retrofitting, and energy efficiency upgrades also could be an attractive alternative for many contractors, while others might change license classifications to meet trend demands.
Adding a classification still requires the applicant to verify trade experience. CSLB has initiated a new program to help streamline a contractor's journey-level experience verification through a new Experience Verification Unit with dedicated staff. An Experience Verification Workshop also was held and recorded in December to assist applicants and licensing school; the video is available on CSLB's YouTube page.
Another innovative effort is the "Eyes on Site" program that was launched in late February with Butte County. CSLB industry expert volunteers contact CSLB if suspected unlicensed, uninsured activity is in progress. This consumer protection program also will help level the playing field for licensed contractors. Once CSLB's Enforcement division is contacted, the lead information is verified and violators are subject to a Notice To Appear in superior court, a Stop Notice (if employees on site are not covered by workers' compensation insurance), or other disciplinary action appropriate to the violation. It is hoped that this program will serve as a model for other counties.
Good news regarding the contractor and applicant scam that occurred in 2012—after a multi-agency, multi-faceted investigation, both suspects now have been caught, prosecuted and found guilty of fraud, and received jail time and an order to pay restitution. The two men scammed California contractor applicants and licensees by pretending to be CSLB staff. They told applicants that they needed to purchase examination study guides, while licensees seeking an additional trade classification were told they needed continuing education credits or licensing exams, and needed to promptly pay with a credit card over the telephone.
Statewide Investigative Fraud Team investigators determined that the duo created a fraudulent business and website with names similar to CSLB. While in the Tijuana area, the two contacted CSLB applicants and licensees with phone numbers that appeared to victims as originating from Area Code 916 (Sacramento area). Dozens of people were defrauded in amounts ranging from $98 to $250 each. If you believe you were part of this scam, please contact our Enforcement division. Please remember that CSLB does not ask for payment over the telephone.