---
Regulations that
May Affect You
A variety of regulations impacting contractors, or segments of the construction industry, are recently effective or are making their way through the public process.
The California Air Resources Board issued a regulatory advisory regarding labeling requirements for off-road diesel-fueled construction vehicles that goes into effect January 1, 2013.
The Occupational Safety and Health Standards Board introduced regulations pertaining to safety orders (see page 706) for forklifts, excavators, and woodworking equipment and machines, but will not proceed with those related to ladderway openings (see page 758).
CalRecycle's Paint Stewardship Program is now in effect. These regulations outline the steps for recycling unused architectural paint.
Please note: This article may not include all regulations that apply to your business. Checking the Office of Administrative Law's Notice Register is one way to stay on top of actions state agencies are taking. Contractor organizations often post this information on their websites, as well.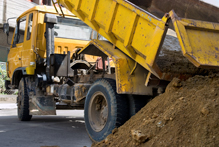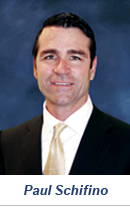 Message From the Board Chair
After two years as a Board member, I am honored to begin my term as the new Board Chair, and look forward to drawing upon my unique perspective as a 15-year licensee (C-51 Structural Steel) to identify opportunities to strengthen or improve contractor and consumer services.
I believe one of the biggest questions still challenging contractors is "How do I stay in business?" Many of you have looked for ways to reinvent yourselves by adding new classifications, venturing into the renewable energy fields, or modifying your business operations during California's economic downturn. One of our primary goals is to facilitate a fast and efficient licensing process to help you explore these new construction fields.
For example, contractor payment options, which are made at the headquarters office, have expanded to include credit cards; limited liability companies now can be licensed once they are registered with the Secretary of State's office; and, to reduce delays in acquiring a contractor license, a new video tutorial was produced by our Public Affairs Office and is available on CSLB's website (YouTube page) to assist applicants by detailing the correct way to fill out a contractor license application.
As I am sure most of you are aware, CSLB is working within incredibly tight budget constraints. Staff reductions have taken their toll. However, rest assured that you have a uniquely dedicated and resourceful staff. Despite the fact that the staffing shortages have led to longer telephone wait times, license application and renewal turnaround times have remained consistent. Also, CSLB's Enforcement staff has strengthened partnerships with other state agencies through memoranda of understanding and collaborative working relationships with local district attorney offices that help us enforce state contracting laws, and battle the underground economy that creates unfair business competition for you.
During the year I hope to identify ways to simplify the language of contractor laws and regulations that will help you better understand your legal obligations as a contractor, and how best to meet them. This is a daunting task given the complicated state statutes we are required to understand. Through a simpler system, I hope to limit technical and accidental exposure to licensing law violations.
We need your help to continue to improve our services. Public Affairs recently announced a brief online contractor survey about what tools and services would be most helpful to current licensees. The survey still is available for participation at http://www.surveymonkey.com/s/FBQHSPW, so I encourage you to submit your thoughts. We are ready and willing to improve our services, within budget constraints, but we need your input!
Finally, I encourage the industry to become more active with the Board. Consider attending a quarterly Board meeting, tell us what we are doing that is working or not working, or watch a live stream of a meeting online. Take some time to explore the CSLB website and the wealth of information available—everything from educational materials and reports, to forms, Industry Bulletins, how to report unlicensed activity, and the 2012-13 Strategic Plan.
Respectfully,
Paul Schifino