Tweet
Two SoCal Men Added to CSLB's Most Wanted List, One Arrested in Fresno
Online list warns consumers about worst unlicensed violators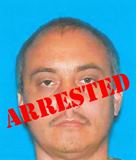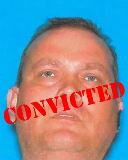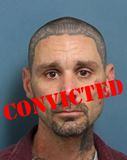 SACRAMENTO —The Contractors State License Board (CSLB) has just added two men who have bilked San Diego County residents of well over $100,000 to its Most Wanted list, hoping that each will be located and taken into custody before victimizing anyone else.
The first suspect is Ronald Wayne Holland, of Bonita. Holland, doing business as Center Line Design, has been cited and convicted for illegal contracting on nine previous occasions. He currently is being sought by authorities on a $25,000 San Diego County arrest warrant that stems from numerous consumer complaints about illegally large down payments ($21,000 in one case) and for substandard and incomplete contracting work.
The San Diego County District Attorney's Office has filed felony charges against Holland for grand theft, and misdemeanor violations of diversion of funds, contracting without a license, and soliciting illegally large down payments.
According to prosecutors, Holland typically preys on homeowners interested in swimming pool and landscaping projects. Holland promises "great deals," then takes excessive down payments, and rents heavy construction equipment in the customer's name. The equipment is then left behind, building up back rent charges for unsuspecting homeowners that result in financial liens being filed against them.
Holland currently is on probation from previous unlicensed contracting activities. In one case, Holland owes a homeowner $100,000 in restitution.
NEW INFORMATION:
A $50,000 arrest warrant has been issued for the other suspect added to CSLB's Most Wanted list: Alex Pike Mitchell, of Perris. He operates as Mitchell's Blacktop Service, and is known to target his victims in rural parts of San Diego County.
Investigators say Mitchell targets homeowners with long, asphalt driveways that lead to their homes, tells them he is working on jobs in the area, and has left-over paving material he can use for their driveway.
Mitchell then writes a contract and collects down payments of $1,000 to $2,500, but never shows up to do the work. Mitchell has been convicted on seven previous occasions for contracting without a license. His arrest warrant includes five counts of grand theft, diversion of funds, and two counts of elder abuse.
NEW INFORMATION:
These CSLB Most Wanted additions come one day after another suspect on the list was taken into custody.
James Lewis Cunningham was arrested on April 3, 2013, by the Fresno division of the Pacific Southwest Regional Fugitive Task Force and Fresno County Sherriff's Office. The arrest was made after authorities received a tip.
Cunningham is suspected of using a legitimate contractor's license number to contract for an interior paint and repair project at a residence that was to be flipped by a funding company in the Visalia area.
Due to his prior criminal history, a $100,000 arrest warrant for Cunningham was issued on January 15, 2013.
NEW INFORMATION:
Individuals included on CSLB's Most Wanted list have been identified as some of the worst unlicensed violators and are known to prey on vulnerable and unsuspecting homeowners. Complaints against these individuals have been lodged with CSLB, law enforcement agencies, and prosecutors' offices around the state, and warrants have been issued for the arrest of those who appear on this list.
Anyone who knows the whereabouts of a person on the CSLB Most Wanted list can contact their local police or sheriff's department. After contacting local law enforcement, call CSLB at (916) 255-2924 for Northern California; (559) 445-5583 for Central California or (562) 345-7600 for Southern California.
CSLB urges consumers to follow these tips before hiring anyone to work on their home:
The Contractors State License Board operates under the umbrella of the California Department of Consumer Affairs. More information and publications about hiring contractors are available on the CSLB website or by calling 800-321-CSLB (2752). You can also sign up for CSLB email alerts. CSLB licenses and regulates California's 300,000 contractors, and is regarded as one of the leading consumer protection agencies in the United States. In fiscal year 2011-12, CSLB helped recover nearly $36 million in ordered restitution for consumers.
Archives: 2019 | 2018 | 2017 | 2016 | 2015 | 2014 | 2013 | 2012 | Releases 2011 and Earlier