Tweet
CSLB Hits Rich Vein in Gold Country with Unlicensed Contractor Stings
17 caught in Coarsegold, including suspect on Nevada's top illegal contractor list, registered sex offender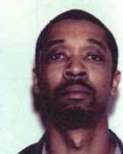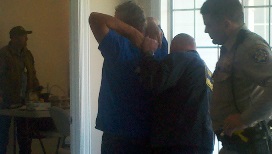 SACRAMENTO — Investigators with the Contractors State License Board (CSLB) and other agencies hit the jackpot of sorts, hauling in a man on Nevada's Most Wanted illegal contracting list and a registered sex offender among the 17 suspects caught in separate sting operations in the Madera County town of Coarsegold.
In the town known for its Gold Rush history, and now is home to a large Indian casino, CSLB's Statewide Investigative Fraud Team (SWIFT) worked in conjunction with the Madera County Sheriff's Office and Department of Consumer Affairs Division of Investigation on April 18 and April 24, using two Coarsegold homes as staging grounds to catch individuals suspected of operating as unlicensed contractors.
Michael Scaggs, 57, of Squaw Valley, has been sought since 2009 by Nevada for contracting without a license, a misdemeanor, and a felony charge of unlawful acts or omissions. CSLB investigators discovered Scaggs was on the Nevada State Contractors Board's Most Wanted List after he showed up with a partner at the April 24 sting to bid on ceramic tile work. Scaggs was cited for contracting without a license (Business and Professions Code section 7028), and illegal advertising (Business and Professions Code section 7027.1). The partner was found to have an inactive contractor license.
Scaggs also was driving without a valid driver's license, and his vehicle was towed.
Bryan Patrick Higgins of Coarsegold disclosed he was listed on California's "Megan's Law" sex offender database after he showed up to bid on tree services. Higgins, 41, has a sexual battery conviction. He was issued a Notice To Appear in court for contracting without a license, illegal advertising, and asking for an excessive down payment ((Business and Professions Code 7159.5(a)(3)(b).
Higgins also was sent away without his vehicle. He drove to the undercover operation on a suspended driver's license. Two others who arrived to give bids also were found to be driving with suspended licenses and had their vehicles towed.
The suspects in the overall sting operation were found through flyers, business cards posted to bulletin boards at local businesses, and phone number "tear-offs" attached to solicitations. Undercover CSLB investigators sought bids for general building projects; ornamental iron, metal, and ceramic tile work; as well as landscaping and tree service.
As part of the concentrated effort against illegal contracting activity, CSLB also conducted spot checks of job site construction in the area. The sweep searching for code violations resulted in three citations being issued.
The number of illegal contractors cited at the stings – and the background of some – serve as a reminder that property owners considering improvement projects should always consult CSLB's online instant license check to ensure the contractor license is in good standing. By law, all home improvement jobs totaling $500 or more in combined labor and material costs in California must be undertaken by CSLB-licensed contractors.
"Homeowners shouldn't be taken in by a homey-looking ad," CSLB Registrar Steve Sands said. "Take a few minutes to check CSLB's website and make sure who you're dealing with is who they say they are."
Of the 17 suspects cited by CSLB during the stings, 16 face misdemeanor charges of contracting without a license. First-conviction penalties for contracting without a license include up to six months in jail and/or up to $5,000 in fines; subsequent convictions bring harsher penalties. Fourteen going to court face an additional misdemeanor charge of illegal advertising. State law requires that contractors include their license number in all print, broadcast, and online advertisements. Those without a license can advertise as long as the ad states that they are not a state-licensed contractor, and the combined total of a project's labor and materials costs is under $500.
CSLB conducts sting operations throughout the state each week to protect consumers, help level the playing field for legitimate contractors, and to curb the underground economy.
Individuals who received NTAs on April 18 are scheduled to appear June 25, 2013, in Madera County Superior Court, 209 West Yosemite Avenue, Madera (MAP). Those cited April 24 have an August 17, 2013, court date at the same location.
NOTICES TO APPEAR ISSUED APRIL 18:
NOTICES TO APPEAR ISSUED APRIL 24:
SUSPECT NAME

CITY OF RESIDENCE

LICENSE CLASSIFICATION

VIOLATIONS

Jesse Michael Rivera

Fresno

Contracting without a license,
Illegal advertising,
Excessive down payment

Raymond Hernandez Luna

Clovis

D49 - Tree Service Contractor
Contracting without a license,
Illegal advertising

Lance Gilman

Oakhurst

C27- Landscaping Contractor

Contracting without a license,
Illegal advertising

Cruz Antonio Banuelos Jr.

Fresno

B - General Building Contractor
Contracting without a license,
Illegal advertising

Bryan Higgins

Coarsegold

D49 - Tree Service Contractor
Contracting without a license,
Illegal advertising,
Excessive down payment

Justin Wesley Baker

Coarsegold

B - General Building Contractor
Contracting without a license,
Illegal advertising

Jason Moses Morgan Tipton

Coarsegold

B - General Building Contractor
Contracting without a license,
Illegal advertising

Michael Scaggs

Squaw Valley

C-54 - Ceramic and Mosaic Tile
Contracting without a license,
Illegal advertising
CSLB urges consumers to follow these tips before hiring anyone to work on their property:
Only hire licensed contractors and ask to see their license and a photo ID to verify their identity.
Always check the license number on CSLB's website at www.cslb.ca.gov or www.CheckTheLicenseFirst.com to make sure the license is in good standing, and that there is workers' compensation insurance coverage for employees.
Don't pay more than 10 percent or $1,000, whichever is less, as a down payment. (There is an exception for about two dozen licensees who carry special bonds to protect consumers. These exceptions are noted on CSLB's website.)
Don't pay in cash, and don't let payments get ahead of the work.
Get at least three bids, check references, and get a written contract.
The Contractors State License Board operates under the umbrella of the California Department of Consumer Affairs. More information and publications about hiring contractors are available on the CSLB website or by calling 800-321-CSLB (2752). You can also sign up for CSLB email alerts. CSLB licenses and regulates California's 300,000 contractors, and is regarded as one of the leading consumer protection agencies in the United States. In fiscal year 2011-12, CSLB helped recover nearly $36 million in ordered restitution for consumers
Archives: 2019 | 2018 | 2017 | 2016 | 2015 | 2014 | 2013 | 2012 | Releases 2011 and Earlier