Tweet
Unlicensed Tree Trimmer Faces Felony Charge after Contractors State License Board Targeted Sting in Monterey County
Arrest warrant issued after suspect failed to appear for court hearing
SACRAMENTO — Fewer images better illustrate the risk of hiring an unlicensed contractor than what a Contractors State License Board (CSLB) investigator recently captured. After receiving a series of telephone tips in early July, a CSLB investigator hurried to a home in Carmel and found Secundino "Dino" Munoz, 52, and three of his employees working from unsecured ladders placed on the roof of the home.
Once the investigator made sure the four were safely off the roof, he issued Munoz a Notice to Appear (NTA) in Superior Court to face a felony charge of fraudulent use of an incorrect license number (Business and Professions (B&P) Code Section 7027.3). Munoz got the tree-trimming contract by using a business card stating he was a licensed contractor. The CSLB investigator also issued Munoz a Stop Order, prohibiting him from working on any job with employees until he purchased a workers' compensation insurance policy.
Munoz failed to show up for his July 27, 2012, court date and a $75,000 warrant was issued for his arrest. Last Friday, CSLB teamed with investigators from the Monterey County District Attorney's Office to invite Munoz to a targeted sting operation. When Munoz showed up to give a bid, he was arrested and taken to Monterey County Jail, where he remains in custody.
"Imagine what would have happened if any of those workers had fallen off the roof and been injured, or worse. Plus, the homeowner may have been held liable," said CSLB Registrar Steve Sands. "It only takes a couple of minutes to check the CSLB website (www.cslb.ca.gov) to verify that anyone you want to hire for work in or around your home is properly licensed."
As part of the licensing process, all applicants in California are required to pass two different tests before being given a license. One test covers business and law, the other is a trade-specific exam. Between 2006 and 2008, Munoz tried to get a contractor license, but failed every license exam he took.
Munoz is expected to face at least four different charges, including the felony for fraudulent use of an incorrect license number, and misdemeanors for Contracting without a License (B&P 7028a), Illegal Advertising (B&P 7027.1), and Failure to Secure Workers' Compensation Insurance (Labor Code 3700.5). He possibly could be charged with violating the Stop Order issued on July 9, 2012 (B&P 7127.a2). No court date has been set.
CSLB urges consumers to follow these tips before hiring anyone to work on his or her home:
Only hire licensed contractors and ask to see their license and a photo ID to verify their identity. California law requires a license for all home improvement contracts with a combined cost of more than $500 for labor and materials.
Always check the license number on CSLB's Instant License Check feature.
Don't pay in cash, and don't let payments get ahead of the work..
Get at least three bids, check references, get a written contract, and make sure you understand all terms before signing the contract.
If a contractor has employees, make sure they are covered by a workers' compensation insurance policy, which is noted on the license detail page on CSLB's website. Otherwise, if a worker is injured on the job, the property owner could be liable for medical and other expenses.
The Contractors State License Board operates under the umbrella of the California Department of Consumer Affairs. More information and publications about hiring contractors are available on CSLB's website or by calling (800) 321-CSLB (2752). You also can sign up for CSLB email alerts. CSLB licenses and regulates California's 300,000 contractors, and is regarded as one of the leading consumer protection agencies in the United States. In fiscal year 2011-12, CSLB helped recover nearly $36 million in ordered restitution for consumers.
Photos from the event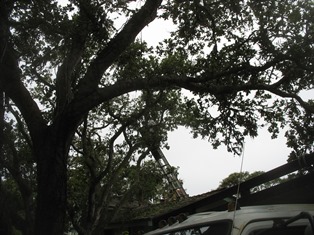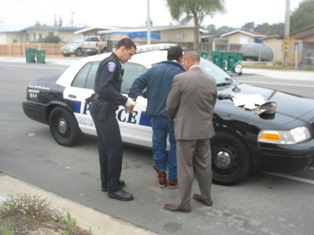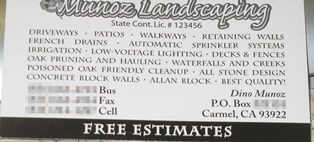 Archives: 2019 | 2018 | 2017 | 2016 | 2015 | 2014 | 2013 | 2012 | Releases 2011 and Earlier