Tweet
Underground Economy Targeted in Two-Day Statewide Sweep & Sting Operation
CSLB and other agencies reveal 116 instances of contracting, employment, and insurance violations
SACRAMENTO — As part of the Governor's Economic and Employment Enforcement Coalition (EEEC), the Contractors State License Board (CSLB) teamed with other state and federal partners to target the underground economy for two days of jobsite sweeps in five counties. The June 14 and 15, 2011 sweep operations and sting (at a Sacramento home) netted 116 legal actions against those engaged in unlicensed, unsafe, and uninsured home improvement and construction activities on 134 jobsites in Los Angeles, Orange, Placer, Sacramento, and San Diego counties.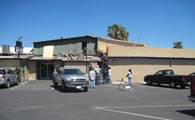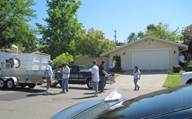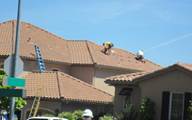 Investigators from CSLB's Statewide Investigative Fraud Team (SWIFT) along with partners from California's Labor and Workforce Development Agency and the United States Department of Labor spent two days investigating jobsites where they believed unlicensed, uninsured, and other illegal activity was occurring. At the Sacramento sting, CSLB and its EEEC partners, with backup from the Sacramento Police Department and District Attorney's Office, posed as homeowners seeking tree service, concrete, swimming pool repair, landscaping, and painting services.
Those who bid more than $500 at the sting, or who were engaged in projects valued at that amount or more on the jobsites, received notices to appear in court or administrative citations for contracting without a license. California law requires any home improvement or construction job valued at $500 or more (for combined labor and material costs) be performed by state-licensed contractors. Further, state law requires licensed contractors with employees to purchase workers' compensation insurance coverage for each of their workers. Roofing contractors must carry workers' compensation insurance even if they certify that they have no employees. Licensees are also required to comply with all federal and state workplace safety, employment, and tax laws or face disciplinary action.
As a result of these sweeps and the sting, seven face criminal charges for contracting without a license and ten were issued administrative citations for unlicensed contracting. Other administrative actions were for 61 workplace safety violations and 21 licensees who failed to carry adequate workers' compensation coverage. Seventeen contractors suspected of breaking state payroll tax laws will be referred to the Employment Development Department for audits.
"This enforcement action puts unlicensed and licensed contractors on notice that CSLB and its partners are serious about cracking down on the underground economy," said CSLB Registrar Steve Sands. "Those who break California's consumer protection, contracting, and employment laws compromise the integrity of thousands of construction industry licensees who follow the law."
CSLB urges consumers to follow these tips before hiring somebody to work on their home:
Only hire state-licensed contractors and ask to see their license and a photo ID to verify their identity.
Always check the license number on CSLB's website at www.cslb.ca.gov or www.CheckTheLicenseFirst.com to make sure the license is in good standing.
Don't pay more than 10 percent or $1,000, whichever is less, as a down payment. There is an exception for about two dozen licensees who carry special bonds to protect consumers. These exceptions are noted on CSLB's website.
Don't pay in cash, and don't let payments get ahead of the work.
Get at least three bids, check references, and get a written contract.
The California Contractors State License Board operates under the umbrella of the Department of Consumer Affairs. More information and publications about hiring contractors are available on the CSLB website or by calling 800-321-CSLB (2752). You can also sign up for CSLB e-mail alerts at www.cslb.ca.gov. CSLB licenses and regulates California's more than 300,000 contractors, and is regarded as one of the leading consumer protection agencies in the United States. In fiscal year 2009-10, CSLB helped recover nearly $42 million in ordered restitution for consumers.
Related Link: Economic and Employment Enforcement Coalition Website
Archives: 2019 | 2018 | 2017 | 2016 | 2015 | 2014 | 2013 | 2012 | Releases 2011 and Earlier