Tweet
Contractors Board "Most Wanted" Suspect Arrested In Tulare County
Alert locals and CSLB investigative team credited in apprehension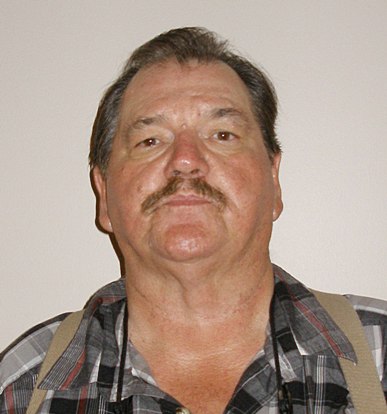 SACRAMENTO — One of the Contractors State License Board (CSLB) Most Wanted suspects has been arrested in Tulare County. Unlicensed contractor Harold Woodward Galbraith, Sr., 64, of Porterville, was taken into custody this morning (May 1, 2009) in Visalia.
Galbraith was wanted on an outstanding $25,000 felony warrant for diversion of construction funds and financial elder abuse.
An alert Tulare County building official noticed that Galbraith had pulled several owner-builder permits, and recognized him from CSLB's Most Wanted Web site.
Galbraith became aware that law enforcement was after him. So this morning, with his attorney, Galbraith surrendered himself to authorities at the Tulare County courthouse with the hope that he would be released on his own recognizance. Instead a judge ordered Galbraith into custody.
Galbraith has a long history of illegal activity in Tulare, Fresno, and Madera Counties. His apparent method of operation has typically been to ask for excessive up-front deposits, preferably cash or cashier checks, then he either abandons the job, delays it, or does poor work. His victims include elderly and rural homeowners who try to save a few dollars by using the owner-builder process. Galbraith's contractor's license was revoked by CSLB in 1997.
"People aren't on our Most Wanted list by accident," said CSLB Registrar Steve Sands. "These are the worst of the worst when it comes to unlicensed operators. Unfortunately, many consumers don't realize the serious risks they take when hiring people to work on their property without first checking their qualifications. It only takes a few minutes to verify a contractor's license by using CSLB's Web page or toll-free telephone number."
The Tulare County District Attorney's office believes there are other Galbraith victims who have not yet come forward. Potential victims are urged to contact Investigator Mark Lopez at (559) 624-1054.
CSLB's "Most Wanted" Web site features the most egregious unlicensed violators in California who are known to prey on vulnerable and unsuspecting homeowners. Complaints against these unlicensed individuals have been lodged with CSLB, law enforcement agencies, and district attorneys around the state. There are active warrants for the arrest of the people on the list.
Anyone who sees these individuals on the street or has any information on their whereabouts are asked to contact their local police or sheriff's department. After contacting local law enforcement, call the CSLB in northern California at (916) 255-2924 or in southern California at (562) 345-7600.
CSLB urges consumers to follow these tips when hiring a contractor:
Be especially hesitant when approached by someone offering home improvement services door-to-door.
Verify the contractor's license by checking online at www.cslb.ca.gov, or via CSLB's automated telephone system at 1-800-321-CSLB (2752).
Don't pay more than 10% down or $1,000, whichever is less.
Don't pay in cash, and don't let the payments get ahead of the work.
Check references; get three bids and a written contract.
Contact CSLB if you have a complaint against a contractor.
In 2009, CSLB, which operates under the umbrella of the Department of Consumer Affairs, marks its 80th anniversary of protecting consumers by regulating California's construction industry. Today CSLB licenses more than 315,000 contractors. In any given year, complaints are filed against only 3% of licensed contractors. In fiscal year 2007-08, the CSLB helped consumers recover $35.2 million in ordered restitution.
Archives: 2019 | 2018 | 2017 | 2016 | 2015 | 2014 | 2013 | 2012 | Releases 2011 and Earlier