Tweet
CSLB Teams with San Diego County District Attorney to Target Crimes Against the Elderly
Partnership dedicated to protecting vulnerable residents makes its first arrest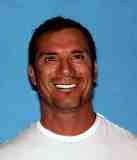 SACRAMENTO —A new partnership between the Contractors State License Board (CSLB) and the San Diego County District Attorney's Office (SDDA) has led to the arrest of its first suspect.
Raul Casillas, 49, of Chula Vista, was arrested without incident by Chula Vista Police on December 10, 2009. He is accused of scamming at least five San Diego County residents, three of them elderly, out hundreds of thousands of dollars. Casillas does not have a state-issued contractor license and allegedly used another person's license number to contract for several improvement projects at the homes and properties of elderly residents. Those projects were either abandoned or the work was substandard. Casillas will be charged with two counts of financial elder abuse, three counts of grand theft, and eight counts of residential burglary. Casillas will be arraigned on December 21, 2009, at 1:30 p.m. in Department 12 of San Diego County's downtown courthouse.
CSLB investigators believe Casillas advertised in a weekly mailer between 2006 and 2009, using the license number of a contractor who did not give him permission to do so. In one case, it is believed an elderly couple paid Casillas a total of $278,000 for work a CSLB industry expert valued at less than $75,000. Much of Casillas' work is in violation of building codes and poses a potential fire hazard.
It is alleged that Casillas accompanied a 79-year-old woman to her bank in September where he persuaded her to transfer $300,000 from her savings into a checking account. From that amount she withdrew $10,000 in cash and gave it to Casillas. She also took out a $50,000 cashier's check for an individual she did not know. On other occasions, Casillas was seen in the bank addressing the victim as "Mom," and writing in her check book register, answering questions directed towards the victim, and leaving with her arm in his hand.
"As this case highlights, the new partnership between CSLB and the San Diego County DA is vital," said CSLB Registrar Steve Sands. "We'll do everything we can to ensure that construction-related crimes against seniors are prosecuted in criminal court, where they belong."
CSLB has dedicated a member of its Statewide Investigative Fraud Team (SWIFT) to work fulltime with the San Diego DA's office to bring criminal prosecutions against those who commit construction-related financial crimes against the elderly. The CSLB-SDDA partnership was formed this fall following several successful prosecutions of CSLB cases, including one that concluded earlier this year against a bogus electrical, heating and air conditioning company that resulted in the largest enforcement judgment in CSLB's history.
"This partnership increases our commitment to prosecute elder abuse cases and to protect San Diego's most vulnerable citizens from these types of crimes," said District Attorney Bonnie Dumanis.
The elderly are often targeted by unscrupulous contractors. CSLB has resources to inform seniors on what they should watch out for in its What Seniors Should Know Before Hiring a Contractor publication, which is available in English and Spanish and can be ordered or downloaded from CSLB's Web site: www.cslb.ca.gov.
CSLB urges seniors and all consumers to follow these helpful tips before hiring a contractor:
Hire only licensed contractors and ask to see their license and a photo ID to ensure they are who they say they are. Check the license number on CSLB's Web site at www.cslb.ca.gov or by calling 1-800-321-CSLB (2752),
Take your time before hiring a contractor, and don't hire the first one who comes along or rush into repairs, no matter how badly they're needed.
Don't pay more than 10 percent or $1,000, whichever is less, as a down payment. There is an exception for about two dozen licensees who carry special bonds to protect consumers. These exceptions are noted on CSLB's Web site.
Don't pay in cash, and don't let payments get ahead of the work.
Get at least three bids, check references, and get a written contract.
In 2009, CSLB, which operates under the umbrella of the Department of Consumer Affairs, marks its 80th anniversary of protecting consumers by regulating California's construction industry. Today, CSLB licenses about 315,000 contractors. In any given year, complaints are filed against only 3% of licensed contractors. In fiscal year 2008-09, CSLB helped consumers recover nearly $36 million in ordered restitution.
Archives: 2019 | 2018 | 2017 | 2016 | 2015 | 2014 | 2013 | 2012 | Releases 2011 and Earlier