Tweet
Unlicensed Contractor Headed for Long Prison Term
Repeated convicted felon bilked elderly couple of life savings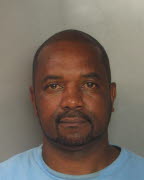 SACRAMENTO —The Contractors State License Board (CSLB) reports that an unlicensed contractor will be spending the next 11 years in prison after pleading no contest to all charges, including financial elder abuse. Keith Lidell McGowan, 53, admitted to taking more than a quarter-million dollars from an elderly Sacramento couple.
In 2006 McGowan represented himself to the couple, Oliver and Patsy Davis, as a licensed contractor, and asked if they needed remodeling work on their property. What began as a verbal agreement for $40,000 ended up with the couple writing 52 checks for a total of $252,650 before McGowan gutted the home and abandoned the project in October 2007. A CSLB industry expert valued the work performed at $72,000, which means McGowan was paid in excess of $180,000 for work he did not perform.
McGowan, whose contractor license was revoked in 1996, was a "two-strike" convicted felon who served time in San Quentin prison for multiple charges, including manslaughter. McGowan entered his plea on December 8, 2010. Sacramento County Superior Court Judge Cheryl Chun Meegan will formally sentence him on January 8, 2010.
"While justice has been served on McGowan, it's important to remember that the hardship continues for the victims, Oliver and Patsy Davis," said CSLB Registrar Steve Sands. "It's heartbreaking. Their life savings is gone. Fortunately, more than 150 volunteers, including many licensed contractors, came forward and donated well over $100,000 in materials and labor to rebuild their home."
District Attorney Jan Scully states, "Thanks to a joint effort with CSLB's Enforcement Division, this repeat convicted felon will be held accountable for the financial crimes committed against his elder victims. We will continue to aggressively pursue and prosecute those who victimize our most vulnerable citizens."
CSLB would like to thank all the volunteers who have helped on this project, especially Phil Vanderloo, Sacramento Rebuilding Together, JBS Custom Homes, Bayside Church, State of BEing, North State Building Industry Association, Placer County Contractors Association, Placer County Builders Exchange, and office of Assemblymember Ted Gaines. Learn more about the volunteer efforts at www.davisproject.org.
This case also illustrates the importance of thoroughly checking contractors before you hire them. CSLB urges all consumers to follow these helpful tips:
Don't automatically hire the first contractor who comes along.
Hire only licensed contractors and ask to see their license and a photo ID to ensure they are who they say they are.
Always check the license number on CSLB's Web site at www.cslb.ca.gov.
Get at least three bids, check references, and get a written contract.
Don't pay more than 10 percent or $1,000, whichever is less, as a down payment. There is an exception for about two dozen licensees who carry special bonds to protect consumers. These exceptions are noted on CSLB's Web site.
Don't pay in cash, and don't let payments get ahead of the work.
In 2009, CSLB, which operates under the umbrella of the Department of Consumer Affairs, marks its 80th anniversary of protecting consumers by regulating California's construction industry. Today, CSLB licenses about 315,000 contractors. In any given year, complaints are filed against only 3% of licensed contractors. In fiscal year 2008-09, CSLB helped consumers recover nearly $36 million in ordered restitution.
Archives: 2019 | 2018 | 2017 | 2016 | 2015 | 2014 | 2013 | 2012 | Releases 2011 and Earlier