Tweet
Contractors State License Board Seeks Additional Victims after Arrest of Unscrupulous Contractor
Suspect faces charges for defrauding homeowners out of tens of thousands of dollars.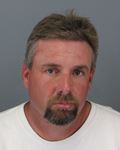 SACRAMENTO — Contractors State License Board (CSLB) investigators assisted Lodi Police officers in the arrest of a contractor with a suspended license who is believed to be on a crime spree that may involve many more victims than the nine who authorities believe the suspect has already conned.
Robert Lance Weaver, 38, has been a licensed contractor since 1999, operating Central Valley Backyards in Linden. The CSLB suspended Weaver's license in November 2007 for failure to have a contractors bond. Those with a suspended licensed are not allowed to work as a contractor.
Since January 2008, nine residents of San Joaquin and southern Sacramento Counties have complained that Weaver took money for landscaping projects, including patio covers and screened sun rooms, but never returned to do the work. Some of those who were ripped off are senior citizens. CSLB enforcement officers estimate that Weaver has pocketed at least $60,000 from these homeowners. The CSLB and Lodi Police believe there are additional victims and are encouraging them to contact CSLB.
Weaver was arrested Tuesday, September 16, 2008, at his Lockeford residence on suspicion of grand theft, elder abuse and contracting without a license. Weaver is already serving five years probation for a July 2008 forgery conviction. Since then Weaver has been arrested on suspicion of felony animal cruelty after about 20 dogs and a steer on his Lodi property died from dehydration and neglect. Another seven of Weaver's dogs found suffering from dehydration and malnutrition are recuperating in protective custody.
"Contractors with suspended licenses have no business continuing their trade, undercutting legitimate, licensed contractors and ripping off consumers," said CSLB Registrar Steve Sands. "We're not going to stand by and let them victimize unsuspecting consumers."
Weaver was booked at the Lodi Police Department with bail set at $460,000. The San Joaquin County District Attorney is charging Weaver with nine counts of grand theft, two counts of elder abuse and nine counts of contracting without a license.
Investigators encourage anyone who has contracted with or has information about Robert Weaver to contact CSLB at (916) 255-4602 or by fax at (916) 255-1959.
"It only takes a few minutes to check out a contractor's license status. Consumers should do a little research before hiring one," said CSLB Registrar Steve Sands. "Just because they give you a license number doesn't mean that license is in good standing. Consumers should ask for the contractor's plastic pocket license and photo identification, then go online or call the CSLB's automated phone system to verify the status of the license."
The CSLB urges consumers to follow these tips when dealing with any contractor:
Don't rush into decisions and don't hire the first contractor who comes along.
Be especially hesitant when approached by someone offering home improvement services door-to-door, especially when they will use material they claim is left over from another job.
Verify the contractor's license by checking online at www.cslb.ca.gov or via CSLB's automated phone service at 1-800-321-CSLB (2752).
Get three references for each contractor and three bids.
Make sure the contract for work to be done is in writing and that you understand all terms before you sign it.
Never pay more than 10% or $1,000, whichever is less, as a down payment.
Don't pay in cash, and don't let the payments get ahead of the work.
Contact the CSLB if you have a complaint against a contractor.
The Contractors State License Board operates under the umbrella of the California Department of Consumer Affairs. The CSLB licenses and regulates California's 316,000 contractors, and investigates more than 20,000 complaints against contractors annually. In fiscal year 2007-08, the CSLB obtained nearly $35.2 million in ordered restitution for consumers.
Archives: 2019 | 2018 | 2017 | 2016 | 2015 | 2014 | 2013 | 2012 | Releases 2011 and Earlier