Tweet
Dangerous Contracting Predator Arrested Following Contractors State License Board Investigation
Investigators believe Lincoln man took more than a quarter-million dollars from homeowners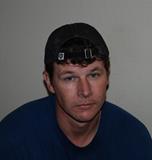 SACRAMENTO — The Contractors State License Board (CSLB) in partnership with the Lincoln Police Department captured an armed, ex-convict with a history of violence and consumer fraud early this morning, 36 year-old Jonathan Aaron Teague was arrested on a felony traffic stop in Lincoln for multiple felony and misdemeanor charges relating to illegal weapon possession, illegal use of someone else's contractor's license and contracting without a license. Teague has been under investigation by CSLB's Statewide Investigative Fraud Team (SWIFT) for wrongfully using the legitimate license numbers of two different companies.
The CSLB believes Teague has been contracting for home improvement projects in El Dorado, Yuba, Sacramento, Napa and Placer Counties and has taken about $300,000 dollars from property owners in the past year. According to investigators, Teague's pattern was to take payments from homeowners and do substandard work or no work at all, and then disappear. It's believed he was still soliciting work and taking money up until yesterday. Home improvement contracts, drug pipes, four throwing knives, and two other knives were in his possession when he was arrested this morning.
Teague was booked into the Placer County Jail for illegal weapons possession, 26 felony charges of illegal license use and 26 misdemeanor charges for contracting without a license. His bail was set at $110,000. Mr. Teague has served time and has a history of arrests for domestic violence, drug possession, sales and assault with a deadly weapon.
Investigators believe there may be additional victims in Northern California. Anyone who has information about Jonathan Teague or would like to file a complaint can contact SWIFT via phone at (916) 255-2924, or via fax at (916) 369-7265.
"Consumers must do their homework before hiring any contractor," said CSLB Registrar Steve Sands. "Don't assume that if they give you a license number that it is their license." Consumers should ask to see the contractor's plastic pocket license and photo identification, then go online at www.cslb.ca.gov or call the CSLB's automated phone system to verify the license information. They can also check out the contractor's license history and get bond and personnel information. "Many unlicensed contractors have other problems with the law and are a real danger to a consumer's property and family," added Sands.
The CSLB urges consumers to follow these tips when dealing with any contractor:
Don't rush into decisions and don't hire the first contractor who comes along;
Be especially hesitant when approached by someone offering home improvement services door-to-door, especially when they will use material they claim is left over from another job;
Verify the contractor's license by checking online or via CSLB's automated phone service at 1-800-321-CSLB (2752)
Get three bids, check references, and a written contract;
Never pay more than 10% or $1,000, whichever is less, as a down payment;
Don't pay cash, and don't let the payments get ahead of the work; and
Contact the CSLB if you have a complaint against a contractor.
The Contractors State License Board operates under the umbrella of the California Department of Consumer Affairs. The CSLB licenses and regulates California's 314,000 contractors, and investigates more than 20,000 complaints against contractors annually. In fiscal year 2006-07, the CSLB obtained nearly $45 million in ordered restitution to consumers.
Archives: 2019 | 2018 | 2017 | 2016 | 2015 | 2014 | 2013 | 2012 | Releases 2011 and Earlier