Tweet
Contractors State License Board Looking for Victims of Unlicensed Painting Contractor
Suspect faces felony charges after continuing to work after having license revoked.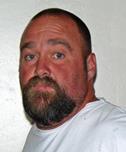 SACRAMENTO — The Contractors State License Board (CSLB) arrested a former licensee this morning who tried to take advantage of the wrong man.
With assistance from the Elk Grove Police Department, Jaime "Jim" Seitz, 40, was arrested on three felony and three misdemeanor charges, including diversion of construction funds and illegally using another person's contractor's license.
Seitz has been under investigation by CSLB's Statewide Investigative Fraud Team (SWIFT) since his painting license (#783264) was revoked in March 2008. Tips have indicated that he was continuing to work, and represent himself as a legitimate and licensed local painting contractor.
The arrest took place at the Elk Grove home of one of Seitz' alleged victims. In May, Seitz persuaded the homeowner to pay him the entire payment of $2,450 up-front for painting his house, but the homeowner had to pressure Seitz for six weeks to begin the job. Seitz dropped off some day laborers at the house, who did minimal work. The homeowner then contacted CSLB, who immediately set up a sting to arrest Seitz.
"Contractors who've had their license taken away need to find a new line of work," said CSLB Registrar Steve Sands. "We're not going to stand by and let them continue to victimize unsuspecting consumers."
Seitz lost his contractor's license for abandoning projects and doing substandard work. He is facing a number of financial judgments related to those complaints. CSLB believes he has continued to illegally contract, primarily in the Elk Grove area. His pattern has been to take a large amount of money up front, do substandard work or no work at all, and then never return to the job site. He has also been issued an administrative citation for $15,000.00 for using a license number that was not assigned to him.
Seitz was taken to the Sacramento County Jail and booked for three felony charges: diversion of construction funds (Penal Code 484), theft by the use of false pretenses (PC 532), and the illegal use of a contractors license number (Business & Professions Code 7028b); and three misdemeanor charges: contracting without a license (B&P 7028a), illegal advertising (B&P 7027.1), and failure to provide workers' compensation for employees (Labor Code 3700.5).
Investigators believe there may be additional victims in Elk Grove and possibly Sacramento. Anyone who has information about Jim Seitz or would like to file a complaint can contact SWIFT at (916) 255-2924, or via fax at (916) 369-7265.
"Consumers must do their homework before hiring any contractor," said CSLB Registrar Steve Sands. "Don't assume that if they give you a license number that it is their license. Consumers should ask to see the contractor's plastic pocket license and photo identification, then go online or call the CSLB's automated phone system to verify the license information."
The CSLB urges consumers to follow these tips when dealing with any contractor:
Don't rush into decisions and don't hire the first contractor who comes along.
Be especially hesitant when approached by someone offering home improvement services door-to-door, especially when they claim to use material that is left over from another job.
Verify the contractor's license by checking online at www.cslb.ca.gov or via CSLB's automated phone service at 1-800-321-CSLB (2752).
Get three bids, a written contract, and check the contractor's references.
Never pay more than 10% or $1,000, whichever is less, as a down payment.
Don't pay in cash, and don't let the payments get ahead of the work.
Contact the CSLB if you have a complaint against a contractor.
The Contractors State License Board operates under the umbrella of the California Department of Consumer Affairs. The CSLB licenses and regulates California's 316,000 contractors, and investigates more than 20,000 complaints against contractors annually. In fiscal year 2007-08, the CSLB obtained nearly $35.2 million in ordered restitution for consumers.
Archives: 2019 | 2018 | 2017 | 2016 | 2015 | 2014 | 2013 | 2012 | Releases 2011 and Earlier