Tweet
CSLB Issues Warning About Dangerous Roving Landscape Workers
Unlicensed Operators Preying on Central Valley Homeowners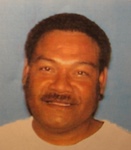 SACRAMENTO — The Contractors State License Board (CSLB) is warning consumers about a loose organization of two or more unlicensed suspects who have scammed unsuspecting homeowners in the Central Valley communities of Mountain House, Lathrop, Stockton, Tracy and Manteca.
CSLB's Statewide Investigative Fraud Team (SWIFT) reports that suspect Michael Lou Fano / Atafa Leu Ieti Jr. who also goes by Mike or recently Ce Ce along with some accomplices have been working from out of the 8 Mile Road reaching all areas of the San Joaquin County. Mr. Fano is wanted on parole violations in Southern California and on a $100,000.00 arrest warrant in San Joaquin County. He is considered armed and dangerous and should be reported to the Sheriff's office immediately if spotted.
The SWIFT team and local law enforcement were hot on the pursuit of the suspect last year when they went over the border after more than $200,000 worth of damage from poor and unfinished work in their wake. Mr. Fano and his accomplices are back in the area operating a similar scam and have reportedly stolen more than $250,000 this time. The suspects have operated under several different company names and may even be using the name and number of a licensed contractor.
The lead suspect Michael Lou Fano is described as 46 years old, 5 foot 11 inches, about 260 pounds with black hair and black eyes. He was reportedly driving a red customized 1 ton pick-up.
His known method of operations is to perform one good project in a neighborhood and when other new homeowners offer work, he will take 50% down and drop off some wood or other minor materials and never return.
"These unlicensed operators are out there for one purpose only," said CSLB Registrar Steve Sands. "They want to rip you off. That's why homeowners have to take steps to protect themselves before hiring anyone to work at their house." Anyone with information about these individuals or other unlicensed operators is asked to contact SWIFT at: Phone (916) 255-2924 / FAX (916) 369-7265 or contact the San Joaquin County Sheriff's office.
Before hiring any contractor, homeowners should go online or call CSLB's automated phone system to verify that he/she holds a valid license. They can also check out the contractor's license history and get bond and personnel information.
The CSLB urges consumers to follow these tips when dealing with a building contractor:
Hire only licensed contractors and ask to see their plastic pocket license and their photo identification;
Don't rush into decisions and don't hire the first contractor who comes along;
Be especially hesitant when approached by someone offering home improvement services door-to-door, especially when they will use material they claim is left over from another job;
Verify the contractor's license by checking online at www.cslb.ca.gov; or via CSLB's Automated phone service at 1-800-321-CSLB(2752);
Don't pay more than 10% down or $1,000, whichever is less;
Don't pay cash, and don't let the payments get ahead of the work;
Get three bids, check references, and a written contract; and
Contact the CSLB if you have a complaint against a contractor
The Contractors State License Board operates under the umbrella of the California Department of Consumer Affairs. The CSLB licenses and regulates California's 310,000 contractors, and investigates more than 20,000 complaints against contractors annually. In fiscal year 2005-06, the CSLB helped consumers get more than $36 million in restitution.
Archives: 2019 | 2018 | 2017 | 2016 | 2015 | 2014 | 2013 | 2012 | Releases 2011 and Earlier