Tweet
Unlicensed Tulare County Contractor Arrested and Charged with Felony
Charges Include Using Deceased Man's License as His Own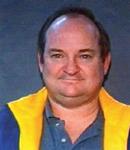 VISALIA — A major Visalia garage door and insulation company was shut down this morning and its owner was booked into Tulare County Jail for numerous state business and labor code violations. Harvey Torgeson, 60, owner of Tulare County Acoustical & Insulation Company was arrested on felony charges of using another contractor's state license number and misdemeanor charges of contracting without a license and illegal advertising.
Today's arrest is the result of a complaint submitted to the California Contractors State License Board (CSLB), which regulates the state's construction industry. Investigators from CSLB's Statewide Investigative Fraud Team (SWIFT) teamed with the Tulare County District Attorney's Consumer Protection Unit and found that Mr. Torgeson purchased the company March 1, 2007, from Harold Haynes. Mr. Hayes passed away two weeks later and his state contracting license (#247240) expired March 31, 2007. However, Torgeson continued to use the expired contracting license instead of applying for and obtaining his own.
Further, it was discovered that Torgeson did not provide state workers' compensation insurance for the approximately 20 employees who work for the company, a Labor Code violation that is regulated by the Department of Labor Standards Enforcement (DLSE). Included in the search warrant issued from Tulare County, a DLSE special investigator placed a "stop order" and penalty assessment from the Labor Commissioner's office until the business is in compliance with all labor and contractor laws, effectively closing the business until all corrections are made.
Numerous company records were seized during this morning's search and some of the company's employees were questioned in order to gather information about the business operations. Torgeson faces administrative penalties of $15,000 from CSLB and DLSE fines of $20,000.
"This is another example of contractors operating illegally and fueling the underground economy," said Steve Sands, Registrar of the CSLB Board. "It is unfortunate when employees become caught in the middle. Many times, workers are just trying to earn an honest living but their employer puts them at risk by not providing workers' compensation insurance or legally contributing to the California tax base that provides state and local services for employees' benefits."
The CSLB provides a number of free, helpful consumer and contractor publications on its Website at www.cslb.ca.gov; or by calling, toll-free, 1-800-321-CSLB (2757). The Contractors State License Board operates under the umbrella of the California Department of Consumer Affairs. The CSLB licenses and regulates California's 312,000 contractors. In fiscal year 2006-07, the CSLB received more than 21,000 complaints and helped return more than $44.8 million in restitution to consumers.
Archives: 2019 | 2018 | 2017 | 2016 | 2015 | 2014 | 2013 | 2012 | Releases 2011 and Earlier