Tweet
Unlicensed Paving Scammers Caught in Reno, Headed to California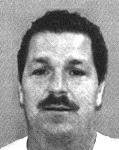 SACRAMENTO — The California Contractors State License Board (CSLB), working with Nevada State Contractors Board (NSCB) investigators and law enforcement, is warning California residents about an unlicensed paving company, using the name "State Paving". According to NSCB investigators, a group of nearly a dozen men have been operating for about a month in the west Reno area and have scammed dozens of residents and businesses. State Paving is not licensed to perform paving work in Nevada or California.
Three of the men were detained last night and cited by the NSCB; the others scattered when law enforcement arrived. Joshua J. Stanley, 44, believed to be from Pennsylvania, is said to be the ring leader. Investigators believe the group may now attempt to bilk unsuspecting residents and businesses in California because of reports that the company has been purchasing up to four dump-truck loads of asphalt per day.
These traveling scam artists drive new vehicles, some towing pavers and rollers that are a bright orange color, and have six (6) new orange dump trucks. All vehicles have either Michigan or New Hampshire license plates. One of the operators who was cited last night for contracting without a license, Joshua J. Stanley II, 21, is possibly from Kingston, New Hampshire. The other two are identified as Michael Natola, 49, of Lynn, Massachusetts, and Hugo Rafael Baroa-Lopez, 31, of Salem, Massachusetts.
Traveling construction scammers are often members of extended families that move from town to town, usually targeting the elderly or recent immigrants who are likely to have financial resources or cash on site, and who may not understand what is being sold. They will knock on a homeowner's door or enter a business and offer to perform work with material they claim is left over from another job. After making a deal, the scam artist performs substandard, useless, or even destructive work. They quickly move on, often before the victims know they've been defrauded.
Not every door-to-door solicitor or family-owned business operates this way; however, the CSLB urges consumers to be suspicious of these red flags:
Unsolicited offers to do painting, roofing or paving work
Claims of left-over materials
High-pressure or scare tactics
Reluctance to sign a written contract
Demand for payment in cash
Brand new vehicles and out-of-state license plates
Toll-free telephone contact numbers instead of a local number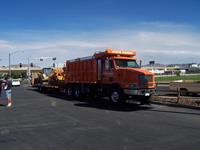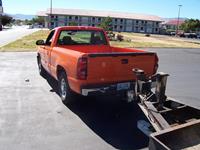 Consumers who believe they have information matching these individuals or who have come into contact with them can download a complaint form from the CSLB Website www.cslb.ca.gov. Before returning it, write in big letters "PAVING SCAM" at the top. If you see someone you believe may be one of these transient contractors, download a "Hot Lead Referral" form from the Website and fax it to CSLB immediately. More consumer information is available from the CSLB at www.cslb.ca.gov or by calling (800) 321-CSLB (2752).
The Contractors State License Board operates under the umbrella of the California Department of Consumer Affairs. The CSLB licenses and regulates California's 312,000 contractors, and investigates more than 20,000 complaints against contractors, annually. In fiscal year 2006-2007, the CSLB helped consumers regain nearly $45 million in restitution.
Archives: 2019 | 2018 | 2017 | 2016 | 2015 | 2014 | 2013 | 2012 | Releases 2011 and Earlier