Contractors State License Board
9821 Business Park Drive
Sacramento, CA 95827
Phone (800) 321-CSLB (2752)
Other Office Locations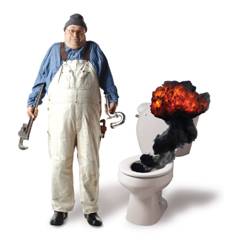 Welcome to CheckTheLicenseFirst.com!
Are you ready for a better building experience?
We've got the tools to help you hire a licensed contractor – and to make sure the job is done right.
It's all here!
The contractor's license
The steps you need to take to select a licensed and qualified contractor
How to negotiate a clear contract, prevent disputes, and avoid mechanic's liens
How to resolve disputes with the contractor if they arise
The sections listed below will help you select the right licensed contractor for your home improvement or construction needs. You can also download or order CSLB publications and videos, and connect with other agencies that may be of assistance to you.
Look-up a licensed contractor or a salesperson's registration to verify information and find out about any disclosable complaints or disciplinary action.
Determine what type of contractor you need, and make sure they are qualified and properly licensed.
Here you'll find the steps to selecting the right licensed contractor.
It's all in the details. This step helps you understand the contract and binding agreements with your contractor.
You might! Find out for sure by checking with your local building department.
Before you dive in, find out how to hire a swimming pool contractor, how to manage the project, and other issues that may surface before, during, and after construction.
Find out what is required in a contract and what you, as a consumer, should look for before signing any kind of legal paperwork with a contractor.
Learn what to ask, what to avoid, and what to do if you experience a problem with a contractor.